Agile EQ™ Showcase – July 13th, 2020 at 5pm
REGISTRATION
See how you can help your teams emerge from lockdown much stronger than they were before.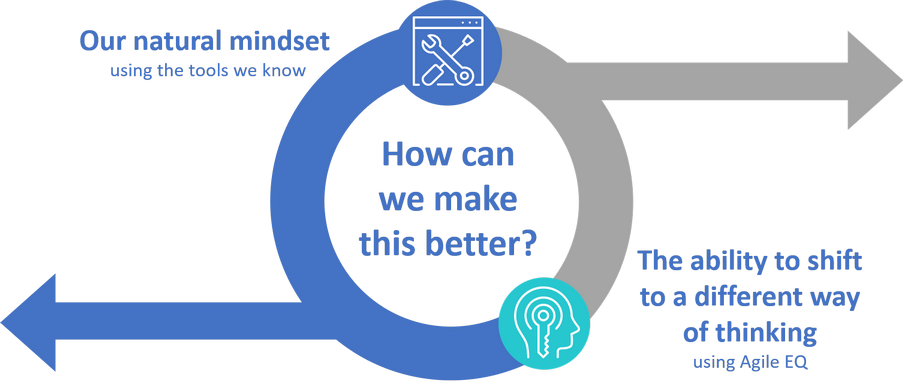 Developing emotional intelligence is your new superpower.
It's not enough simply to know that emotional intelligence is important.  How do we shift our emotional state to achieve the outcomes we want, especially when we're overwhelmed by constant change? 
"Agility" is more than a buzzword in the workplace today – it's a requirement. Organisations have to be ready for challenges they couldn't have imagined a year ago; every smart company you can think of is undergoing some kind of agile transformation. 
Agile EQ™ helps learners explore the concept of emotional intelligence and introduces the idea of Agile EQ – the ability to stretch beyond one's comfort zone and adopt the optimal response in a given situation. It helps participants understand the need for, and value of, a variety of responses, providing tips and guidance for learning to stretch to those responses that might initially feel uncomfortable. 
Agile EQ™ teaches participants to read the emotional and interpersonal needs of a situation and respond accordingly.
How our clients rate Agile EQ