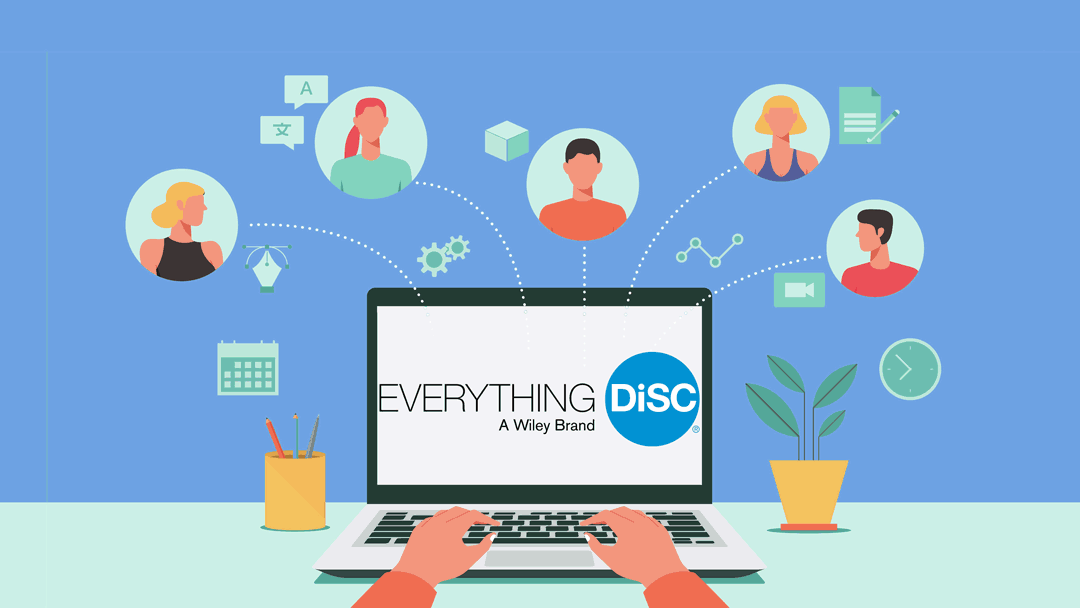 BECOME A
DiSC PRACTITIONER
Start your DiSC journey and accelerate employee development by applying the world's leading behavioural tool.
Becoming an Everything DiSC® practitioner will help you to unlock people's potential, boost team performance and improve culture. We have different options to suit your experience, timescales and budget making it easy to get started.
Deepen knowledge about the theory and research behindEverything DiSC, including using the research to address common questions others may have.
Experience first-hand each of the Everything DiSC assessments and apply personalised profile results to real-world scenarios related to leadership, management,sales, and communication.
Develop expertise working with a variety of Everything DiSC facilitation toolkits, including Workplace, Management, Sales, Work of Leaders, and the Everything DiSC 363 for Leaders assessment tools.
Upon successful completion of the course, receive the credential of Certified Everything DiSC Trainer!
Have a look at the
options
We're flexible, and can work around your needs
IMMERSIVE COURSEs
Our lead trainer – the first authorised DiSC practitioner in the UK – can faciliitate intensive courses that are fun, interactive and will enable you to deliver DiSC confidently within your organisation.
For Catalyst users, the most in‐depth option is the training offered direct from the publisher, Wiley. This deep dive includes self-directed work and live, instructor-led sessions online, followed by an exam. Participants who pass beome Everything DiSC Certified Practitioners, a lifetime personal achievement that is fully portable throughout one's career.
Contact us for course dates
DiSC Theory & Research
The DiSC model, timelines, psychometrics and validity
Understanding Self
Behavioural priorities, flexibility, strengths and challenges
Understanding Others
People‐reading, building relationships and giving/receiving feedback
Managing the Differences
Strategies for increased effectiveness and communication, and managing conflict
Talk to us about becoming a DiSC practitioner
Call us, send us an email or fill in the form.